The lost beauty of
Brewery Feys
01 / 2015
Before World War I there were more than 3.000 breweries in Belgium. The confiscation of the brewing kettles by the Germans and the success of the pilsner were only two of the reasons why many breweries had to close their doors. In the year 2000 we had gone from over 3.000 to 120, and today we count 170 breweries.

That's why you will often find buildings in the country that are reminiscents of this lost heritage, such as Brewery Feys. Located in the hopregion, in the small village Beveren aan den Ijzer, the buildings of this former brewery are a part of our rich history of beer.
Pieter Feys started his brewery and maltery in 1883. The brown beer Forte Brune became their flagship beer. The arrival and success of the pilsner was detrimental for their survival. As a brewery of top fermentation beers they couldn't compete with the very popular bottom fermentation beer pilsner. In 1965 all brewing activities were stopped. It was the end of an era.
Two years ago Hendrik Nelde bought all that was left of the former brewery and maltery Feys, and decided to breathe new life into it. Not an easy task as the buildings have been empty and neglected for years. But you shouldn't underestimate Hendrik. He has been renovating it step by step, and slowly but surely he has been moving forward in this immense project. When you talk to him, you get inspired by his passion and vision.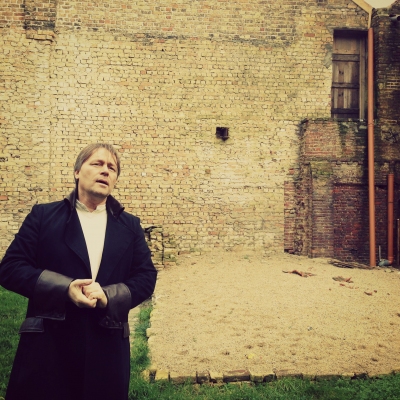 Absolutely worth it to check out the website and Facebookpage with its fitting name Feysbook!
www.feysbook.be
​www.facebook.com/feysbook.be