The women are conquering.
Brussels Beer Weekend 2014.
09 / 2014
"Each year I see more and more women really enjoying the beers at the Brussels Beer Weekend."
Each year I also see the festival evolving in beautiful and more elegant event. From the smaller glasses to the Bar National, where you can only order beers in 75 cl served in a champagne bucket, perfect to share with friends.
This year I got the chance to guide women around at the festival and present some of the many Belgian beers. Through a competition on Facebook women could win a spot on my tour. So many of the ladies hadn't tasted a lot of beers yet. But they were all very interested. And I had so much fun seeing them enjoying the discoveries they made on the tours. At the end some of them even said that they would taste less wine and more beer.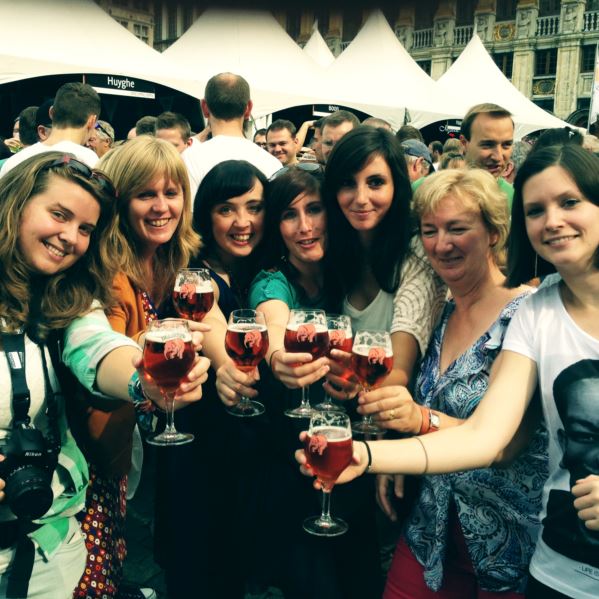 More pictures of the Brussels Beer Weekend can be found here