Shops ... and hops.
L'Amuzette, Ghent.
06 / 2015
Shopping and beers, two of my favourite things in the whole world. And in L'Amuzette I get to combine those two! This charming place is a great giftshop in Ghent full of unique trinkets and designer stuff. Don't know what to choose or if you really gonna buy the table you love? Sit down, relax and discuss it with your friend, while you are enjoying a great beer together.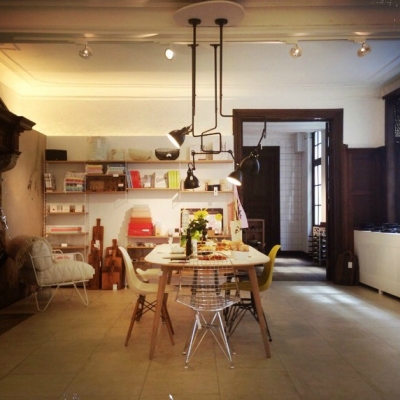 You won't starve either. Ophélie offers a menu of little bites and starters. She only wants to work with quality products. And the beer menu also reflects that. It is not difficult to guess where she found the inspiration for that. Her husband is the co-founder and co-owner of the beer restaurants De Stokerij and Multatuli.
L'Amuzette – Krommewal 2 – 9000 Gent
More info on Facebook.