Brewing beer with Ben Roelants
Hoppy Ending
03 / 2015
The Belgian TV-show Vlaanderen Vakantieland discovers the beers of the Flemish Ardennes. Apart from the stunning scenery with green hills and woods this area is worth a visit for their beers.
As a beer sommelier I worked together with tourism to create Plan Beer. This map offers you 7 routes through the region. They will bring you to the 8 breweries and a lot of charmings cafés. And I was able to recommend my favorite beers of each brewery.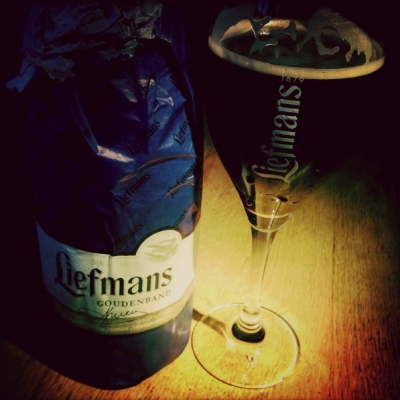 "Centuries ago you would have found far more breweries in Oudenaarde. They were often located next to the river Schelde or canals. At a certain moment in time pilsner got really popular. But the water of Oudenaarde wasn't suited to brew this beer type with, due the high amounts of iron and calcium. That's one of the big reasons the traditional brown beers of the region survived. And I for one am glad that they did."
With this map Plan Beer TV-host Ben Roelants, anchor man of Vlaanderen Vakantieland, went on an aventure through the Flemish Ardennes. On top of that he brewed a traditional brown beer. It was a Hoppy Ending!